Make every day a memorable day
Roompot Weerterbergen is located in the friendly Limburg. A car-free forest park where nothing is necessary and everything is possible. The huge natural pool, indoor and outdoor swimming pool with its giant slide, and the super tough indoor climbing wall really stand out, and you certainly can't miss Koos. The secret to the best holidays is for everyone to do what they really want. On your own, with a fishing rod on the water. Or together, bowling or glow golf! Is all that fun making you hungry? Then get something tasty: there is a pizzeria, a pancake restaurant, a snack bar, an à la carte restaurant and a buffet restaurant.
Fun on a silver platter
The magic of Weerterbergen lies in the huge range of activities. No matter the weather, indoors and outdoors, there is always something going on here. It therefore comes as no surprise that so many guests, short and tall, young and old, feel at home here. Are you enjoying your family holiday, or celebrating your grandfather's 70th birthday? Our family homes come in many variations, even with their own jetty and rowing boat. Simple but complete and therefore affordable. Who doesn't like that?
Show more
Show less
Unfortunately, we cannot display any holiday accommodations at this time. Try again later, or browse our other destinations too in the Search & Book.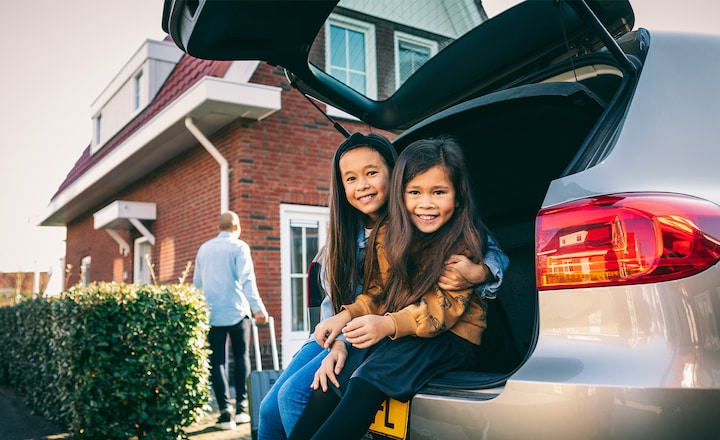 Last Minute trip, at lowest price to Weerterbergen
From
436.-
249.-
This is the total price if your group consists of 2 persons, including all mandatory costs.
For the period from Mon 9 Oct 2023 - Fri 13 Oct 2023
Facilities
General

Central EV charging station
Fishpond
Giftshop
Launderette
Service point on the park
Supermarket
Wi-Fi on park (free)

Food & drink

Pancake-restaurant
Pizzeria
Restaurant
Snackbar

Swimming

Indoor pool
Kids pool
Outdoor pool
Waterpark

Sports & Games

Activity program
Basketball court
Billiards
Bowling
Climbing wall
Fishing
Glow in the dark midgetgolf
Laser tag
Leisure & Entertainment
Live sports broadcasts
Manege (nearby)
Mini-golf
Pétanque
Sport-/ Playground
Tabletennis
Waterrecreation

Kids

Indoor playground
Kids Club
Koos
Playground
Trampoline

Rental

Bike rental
Electric bicycle rental
Kart rental
Party-/meetingfacilities
Wagon rental

Special care
Prices and accommodations
Activities
There is always something to experience at this destination! Choose between a variety of activities for young and old.
View the program
Good to know
A large part of our park is car-free. Charging stations for electric vehicles can be found in the car park near the villas.

The outdoors pool is closed from November to March.
Swimming is not allowed in our recreational lake.
My Roompot
Already booked? View and change your booking in my Roompot, and book extras to make your stay even better!
Check your bookings
Reviews & Ratings
Overall stay

Information

Child friendliness

Maintenance

Service point

Cleaning

Supermarket

Accommodation

Swimming pool

Hospitality
View all reviews
Tips & trips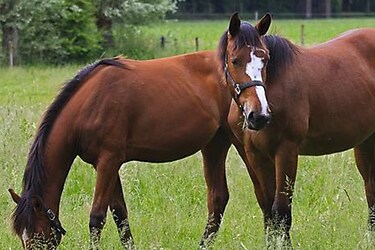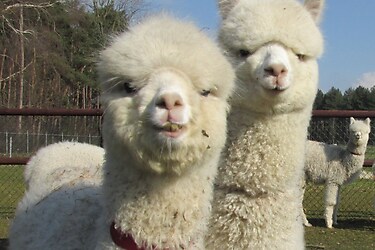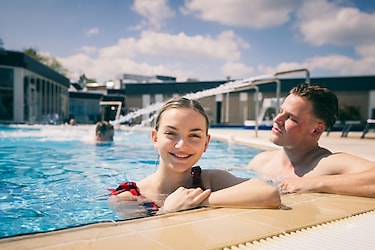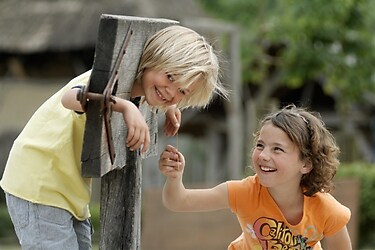 Show more tips & trips
Discover the park through the eyes of our guests
You're more than welcome
That's why it's Roompot
In the moments that matter, you leave nothing to chance.
Extra flexible rebooking guarantee
More than 125 parks, in the Netherlands and Europe
Unique locations
Quality in every class
Over 50 years of experience
Free cancellation within 24 hours of booking
And of course, always safe on holiday.
More about Roompot? We love to tell you our story